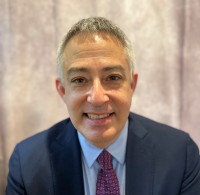 Jonathan L. Kales
Mr. Kales is a highly experienced, respected, and trusted Virginia divorce mediator and collaborative divorce attorney. He has been a Virginia Supreme Court certified mediator family law mediator since 2005.
After practicing family law for years and concluding trials and court serve divorcing spouses poorly, making already difficult cases harder and more painful, Mr. Kales focuses his practice on helping his clients avoid litigation and to reach negotiated separation and divorce settlement agreements and prenuptial agreements. He wishes to provide his clients with the assistance needed to reach optimal solutions for themselves and their families, sympathetically, individually, and cost-effectively.
SEE IF DIVORCE MEDIATION IS RIGHT FOR YOU
SEE IF COLLABORATIVE DIVORCE IS RIGHT FOR YOU
For his work, Mr. Kales has received numerous honors:
Mr. Kales is a Fairfax County native, where he resides with his wife and law partner, Amy, their 3 children, Jack, Noah, and Lily, and their two beloved, floppy eared rescue dogs, Bea and Ruthie.
Positions Held: President and treasurer of the Collaborative Professionals of Northern Virginia ("CPNV"), CPNV's representative to the Virginia Collaborative Professionals ("VaCP"), and a member of VaCP's Council.
Practice Areas: Collaborative Divorce, divorce mediation, uncontested divorce, negotiations, premarital, postnuptial, and property settlement agreements, family law, equitable distribution of property (including division of pension benefits, such as military retirement benefits, stock options, and real estate), child support, alimony, child custody and visitation, parenting plans, custody relocation, support modification.
Membership: International Academy of Collaborative Professionals, Virginia Collaborative Professionals, Collaborative Professionals of Northern Virginia, Virginia Bar Association, Virginia State Bar, Fairfax Bar Association's Alternative Dispute Resolution Section.
Education: Bates College, B.A., 1994, University of Connecticut, J.D., 1998.
Certifications: Virginia Supreme Court Certified Family Mediator.
Seminars: Mr. Kales has spoken on a variety of family law topics throughout Fairfax County and Northern Virginia. This includes presentations on Collaborative Divorce to numerous Northern Virginia mental health counseling practices, on Virginia child custody, visitation, and child support law, as part of the New Beginnings Divorce 101 series, and on negotiating separation and property settlement agreements before audiences at the Vienna Women's Center.