Divorce mediation may be a great choice for you if you and your spouse need help getting past a few hurdles on the road to a divorce settlement and desire a process that is quicker, cheaper, and less painful than divorce litigation, particularly during the coronavirus pandemic. 
Jonathan Kales named a member of 2019's Legal Elite by Virginia Business Magazine for his work as one of the leading and most experienced family mediators in Northern Virginia. 
WHAT IS FAMILY LAW MEDIATION/WHAT DOES A MEDIATOR DO IN DIVORCE?
A divorce mediation process in which an impartial, neutral individual, the mediator, meets with a divorcing couple and helps them to reach a mutual and informed, written divorce settlement agreement, which paves the way for a simple, uncontested divorce. This document is often called a Marital Settlement Agreement, Property Settlement Agreement,

or a Separation Agreement.

A solution-oriented process that works best in cases where the conflict level, when compared to other divorces, is a 5 or lower on a scale of 1 to 10.  In higher conflict cases, another form of alternative dispute resolution, the Collaborative Process is often a better option.
A process that commences with both spouses and their mediator(s) signing an Agreement to Mediate.

A safe environment in which a divorcing couple can communicate their needs and interests and those of their family with one another.

A process in which the parties themselves are in control and empowered to make their own decisions and where there is a goal to reduce the tension of divorce.

A setting where a

Northern Virginia Divorce Mediator,

if also a lawyer, may provide information about the legal system, how issues may be viewed by other lawyers or judges, and what alternatives there are for solving issues, but may not provide legal advice or be an advocate for either side.
BENEFITS OF DIVORCE MEDIATION SERVICES
Affordable
Divorce mediation costs are almost always less, financially and emotionally, than divorce litigation costs.  Litigation costs can spiral out of control quickly.  It is common for Arlington and Fairfax, Va. divorce attorneys to require retainers of $7,500 or more.  Total litigation expenditures per spouse frequently range from $25,000 to $100,000.  Emotionally, divorce litigation is about as difficult an experience as a person can go through, frequently draining any goodwill that remains between divorcing spouses and making co-parenting extremely challenging.
At Kales & Kales, you get the benefit of two divorce mediation attorneys working together for you, one male and one female, for $385 per hour, and no retainer is required at the beginning of the mediation process. Instead, you pay for family mediation services at the end of each mediation session. Only when it is time to draft your written divorce settlement agreement will you be asked for a deposit, which is typically around $2,000. Furthermore, total mediation fees with Kales & Kales are often $5,000 or less.
Fast 
The divorce mediation process is almost always quicker than a litigated divorce.  Divorce litigation frequently takes many difficult months of formal information gathering, depositions, and hearings.  A typical mediation involves 2 to 3 meetings between the spouse and the mediators of 2-3 hours apiece. Then, the mediators draft your written, divorce settlement, which usually takes a few days to a couple of weeks.
Child Friendly
Research shows the biggest indicator of how well children will handle divorce is the conflict level of their divorcing parents.  When divorcing parents have a high conflict level, this portends poorly for their children's emotional well-being and ability to adjust to and recover from the divorce. Additionally, it can lead to behavioral issues for their children. Unfortunately, litigation often ramps up and exacerbates this conflict, especially when children are exposed directly to the litigation by being interviewed by attorneys and experts, deposed, and/or required to testify in court.
In contrast to the negative impact of litigation, in divorce mediation, the mediator seeks to help parents keep emotions and anger in check and to help them communicate more productively.  This can help shield the children from conflict, lead to the parents agreeing to a parenting plan that is in the children's best interests, and to productive co-parenting.
Private
Unlike divorce litigation, divorce mediation is a private divorce process.  Litigation occurs in open court, while mediation takes place in private, behind the closed doors of the mediator's office.  Additionally, pursuant to Virginia family law, with certain exceptions, all communications made in or in connection with a divorce mediation and all notes and other materials contained in the mediator's case file are confidential.
With this private, safe envelope in which to negotiate, divorcing spouses tend to feel more relaxed and safer being open, honest and straightforward with one another.  This ensures all options can be safely considered and discussed and most often leads to a quicker, smoother path towards a divorce settlement.
Control
The spouses control the outcome, instead of a judge determining their fate.  The role of the mediator is to facilitate the settlement discussions of the spouses, making sure each spouse is heard and communications are as civil as possible, answering questions, and ensuring the spouses resolve the issues that must be addressed in a Virginia divorce, plus any other issues that are important to the spouses and related to their divorce.
Unless mediation begins after litigation has already commenced, the spouses also control the pace of negotiations, without having to worry about discovery deadlines, scheduled depositions, and court dates.
Creativity
Mediation allows divorcing spouses to explore creative options, independent of legal parameters, which increases the odds they will reach a mutually agreeable settlement.  For example, in a litigated divorce, when the spouses own a home together, unless one spouse can afford to buy out the other's equity share and is able to qualify to refinance the mortgage in his or her sole name, the judge has one option, which is to order that the house be listed for sale immediately.  However, in mediation, the spouses are not nearly as constrained.  They can reach an agreement where both spouses will stay on the title and/or mortgage for a period of time after the divorce.  They can agree that an equity buyout or sale does not have to take place until a date in the future. They can agree that one spouse will receive more house equity in exchange for the other spouse receiving more of some other asset. Etc., etc.
Enduring Solutions

Getting divorce is hard.  Most people do not want to revisit the terms of their divorce in the future. In divorce mediation, compliance and satisfaction with the divorce agreements reached at the end of the mediation process tend to be much better than with the orders imposed by the court system at the conclusion of divorce litigation.  On the whole, this results in fewer post-divorce issues and court proceedings between the parties.
CO-MEDIATION: A BETTER AND UNIQUE MEDIATION MODEL OFFERED BY KALES & KALES
In most divorce mediations that Kales & Kales conducts, we utilize the co-mediation model. A co-mediation is a mediation that utilizes two mediators to help the parties reach a divorce agreement. At our firm, those mediators are Jonathan and Amy Kales, the husband and wife team that makes up Kales & Kales.
Why co-mediation? Why is it better for divorcing couples?
Quicker
Co-mediation can speed up the mediation process because two heads are often better than one. For instance, one mediator can jot down notes on a flip chart while the other mediator leads the discussion. Or, if there's a need to caucus (meet separately) with the spouses, one mediator can meet with the wife, while the other meets with the husband, instead of the spouses meeting one after the other with a single mediator. Or, one mediator may have time sooner than the other to draft a divorce settlement agreement.
Lower Costs

Co-mediators can charge more than individual mediators. However, at Kales & Kales, we charge at just Jonathan Kales' hourly rate (i.e., the rate of one divorce mediation lawyer) for co-mediation.  If you combine this with the efficiency of co-mediation, you could wind up paying less than if you retained a solo mediator.
Gender Balance

In co-mediation, when one mediator is male and the other is female, this can help to lessen the possibility that one spouse will think the other has an advantage because the mediator is the same gender as that other spouse.  At our firm, because all co-mediations are conducted by Jonathan and Amy Kales, each spouse always has a mediator of his or her same gender.
Different Perspectives
It can be challenging for one mediator to observe everything that's happening during a mediation session. With co-mediators in the room, the odds increase that details are not missed.
Improved Communication
By observing the co-mediators, spouses can learn how to better communicate with one another in their negotiations.
HOW DO I PREPARE TO MEET WITH A DIVORCE MEDIATOR?
To be best prepared for separation and mediation, some important steps are necessary, both practically and mentally. 

Imagine civilized discussions (not a joke) and bring a positive attitude to the table of your divorce mediation sessions.

Outline a few possible parenting (child custody and visitation) plans. Consider what you might like to see in a day-to-day schedule and what might make sense as to holidays and other school breaks, factoring in what's truly in your children's best interests and fairness to your spouse.

Assemble and organize your financial documents for the last couple of years. Do not show up for mediation with a grocery bag full of random papers, tattered, and stuck together by some mysterious substance.

Aim for an equitable split of marital property and debts, understanding that it is uncommon for a divorcing couple's standard of living not to take a hit when they divorce, as two households are always more expensive than one.
Retain a Northern Virginia divorce lawyer to advise you between mediation sessions and to review any agreement you reach before you sign it. Experienced divorce mediators may provide legal information, but not legal advice.
WHAT IS A TYPICAL DIVORCE MEDIATION AGENDA?
With the primary goal of divorce mediation being for the spouses to reach a written, divorce agreement, a typical agenda focuses mainly on the questions that need to be answered to provide the substance of that agreement.  The following is an example:
Who will have legal custody of the children? What will the parenting plan (physical custody/visitation) be? Regular parenting schedule?Holiday parenting schedule?Summer vacation schedule?Other parenting provisions?
What will happen with the marital home?
What will happen with the retirement accounts?
What will happen with the bank and investment accounts?
What will happen with the vehicles?
What will happen with the tangible personal property, besides vehicles?
Are there other property items? If yes, what will happen with these?
What will happen with any debts?
Will there be spousal support?  If yes, what will be the amount, duration, and modifiability?
Will there be child support? If yes, what will be the amount?
How will health insurance and unreimbursed medical expenses be handled for the spouses and for the children?
How will tax issues be handled?  Filing of returns? Mortgage interest and real estate tax deductions? Child dependency exemptions?
What will happen with any life insurance policies?
Will the spouses reach any agreements regarding the children's college expenses? If yes, what will they be?
Are there any other issues that need to be discussed?
I'VE HEARD DIVORCE MEDIATION AND COLLABORATIVE DIVORCE ARE PRETTY MUCH THE SAME: IS THAT TRUE?
There are some similarities between divorce mediation and collaborative divorce.  Both are forms of alternative dispute resolution, and both are used to help divorcing couples reach settlements and avoid court.
However, there are also key differences. For example, in mediation, the mediator is neutral and while he or she facilitates discussion and may provide legal information, a mediator is not permitted to provide legal advice.  Legal advice, if the spouses desire it, comes from divorce attorneys, but these attorneys usually do not attend the mediation sessions, as they are not officially part of the mediation process and tend to advise their clients between sessions. The attorneys, if not picked carefully, can take an adversarial approach, so it's important to select a "mediation friendly" lawyer.  Most Fairfax, VA divorce mediators are happy to make recommendations.

In the collaborative process, the divorce attorneys attend meetings and take part in most settlement talks, providing on the spot legal advice and advocacy, but not in a way which is adversarial.  Instead, a collaborative attorney focuses on making sure the interests of his or her client, and the client's children, are met with solutions that are also in the best interests of the family as a whole.
FREQUENTLY ASKED QUESTIONS ABOUT GETTING DIVORCED VIA MEDIATION
What If We Are Unable to Resolve All of Our Issues?
For the most part, spouses who engage in divorce mediation are able to resolve all of their issues and reach a comprehensive divorce settlement.  However, when that does not occur, they have the option of entering a partial settlement agreement regarding the issues they were able to resolve.  Afterwards, they may pause the mediation process, give things some more thought, and circle back to the process when they are ready.  Alternatively, if one or both spouses see no way past their area(s) of impasse, they can litigate and let a judge decide upon their unsettled issues.
Should I Hire A Lawyer During Mediation?
Even if a mediator is any attorney, he or she is not permitted to provide legal advice to his or her mediation clients.  An attorney-mediator may provide legal information and talk about their experiences with the law and the court system.  However, because a mediator must remain neutral, he or she may not make recommendations about what decisions a mediation client should make.
It is therefore recommended, but not required, that each spouse hire his or her own lawyer during the mediation process.  Usually, these independent lawyers do not participate in mediation sessions.  Rather, they provide advice before the mediation process begins and between mediation sessions, and they review the written divorce settlement agreement the mediator drafts before their client signs it.
Additionally, the spouses' independent lawyers usher their divorce settlement agreement through the court system, which concludes with the court entering a Final Order of Divorce that incorporates the the divorce settlement agreement and is the instrument by which the parties become divorced.  A mediator in Virginia is not permitted to provide this service.
Will Our Divorce Settlement Agreement Be Enforceable? 
Once the parties sign a divorce settlement agreement, for the most part, it is enforceable.  This is particularly true of financial issues relevant to just the parties.  If either party changes his or her mind about these provisions in their agreement prior to their divorce, he or she will have to challenge these provisions as a contract.  If either party changes his or her mind about the parenting plan/child custody and visitation or child support provisions in their agreement prior to their divorce, these provisions may be persuasive as to how the court rules on these issues, but are not binding until the court signs off on these provisions when the agreement is incorporated into the parties' Final Order of Divorce.
Will I Have To Appear in Court?
No. Mediation does not oblige either spouse to appear in court.
Kales & Kales, PLC
Average rating:
7 reviews
May 20, 2020
Jonathan and Amy helped us to navigate the divorce mediation process with amazing skill and ease. And, we feel like we got a two-for-one deal being charged one hourly rate for the expertise of two mediators. Their co-mediation approach was just what we needed to facilitate effective communication and the thoughtful review of a wide variety of marital issues, including assets, finances, child custody, visitation, parenting plans, and child support. The end result was an amicable and fair, personalized divorce settlement agreement that addressed our specific needs. I would highly recommend Kales & Kales to anyone considering divorce mediation.
Dec 13, 2019
We used Kales and Kales for our divorce mediation and were very pleased with their level of experience and professionalism. They are friendly and personable, and they put us at ease. Every step was clearly explained. Where we would hit an impasse, the Kales's would offer solutions to help us reach an agreement. I highly recommend their mediation services.
Dec 12, 2019
Kales & Kales, PLC help my husband and I work through our mediation. They were thorough and very knowledgeable on all aspects of mediation.

They sat us down and walked us through the process. They didn't miss a beat. They even brought up things that we didn't even consider before we went there.

The process was very cost effective compared to a lengthy divorces. We both felt very good about the process and the outcome. They responded to any questions fast and professionally.

I recommend Kales & Kales, PLC., to anyone who asks about going through mediation over hiring divorce lawyers.

They have no idea how much they've helped our family.
Aug 16, 2019
Jonathan and Amy were wonderful! We went to Jonathan and Amy to draft our marital settlement agreement. Both were knowledgeable and patient with our questions. They were prepared for our meeting. Jonathan was more technical while Amy tried to provide explanations in layman when necessary. They compliment each other very well. I would highly recommend their services!
Aug 16, 2019
I highly recommend the services of Kales & Kales! My spouse and I used Kales & Kales for mediation and the organized conversation really helped us gain a comprehensive understanding of the process and necessary considerations. The responsiveness as we worked through our issue was always prompt and greatly appreciated!
Feb 13, 2014
Kales & Kales were professional, prompt, and informative throughout my experience working with them. They made what could have been an unpleasant process as seamless as possible. I would highly recommend their services to anyone looking for both qualified and affordable legal aid. Extremely appreciative of their assistance
Jun 5, 2013
I really can not say enough great things about Kales & Kales.

Amy Grillo Kales handled my divorce, and she was excellent.

I interviewed a few attorneys, and Amy was what many attorneys are not: Kind.

Yes, Counselor Kales is intelligent, knowledgeable, understanding, and always available. I couldn't believe how quickly she got back to me after our first consultation, and in all the months that followed. I sent an email, I heard back in an hour. Really. All the time, every time. She was always on top of things, and always explained to me where we were in the process of the divorce.

I can not stress how unusual it is to find a kind and speedy attorney...of course, we expect all counsel to be knowledgeable, but, IT IS the rarity to find one so understanding.

I was lucky, I had an easy, uncontested divorce, but, if I had had a more acrimonious one, I know I would have had the best on my side.

I have recommended this firm to others I know in the midst of their divorces, and I would recommend them to you.

Thank you Kales & Kales!
Summary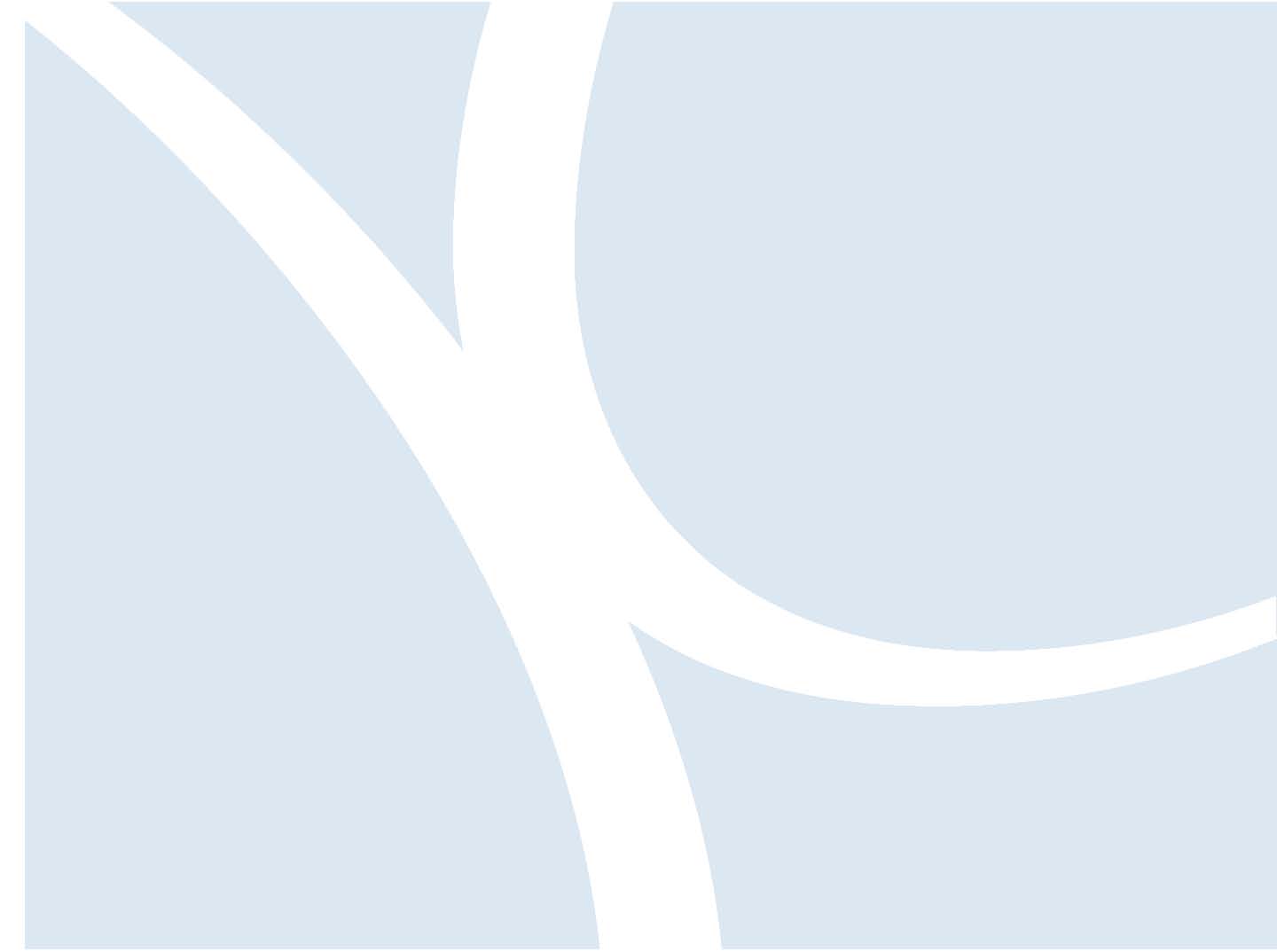 Service Type
Provider Name
Kales & Kales, PLC
,
4000 Legato Road
,
Fairfax, Virginia
,
22033 (Main Office)
,
Telephone No.(703) 896-7580
Area
Northern Virginia (Fairfax, Tysons Corner, Arlington)
Description
Mediation is an affordable divorce settlement process in which an impartial neutral individual, the mediator, meets with a divorcing couple and helps them to reach a written divorce settlement agreement, which paves the way for a simple, uncontested divorce. Most couples who succeed in mediation have a relatively low level of conflict.