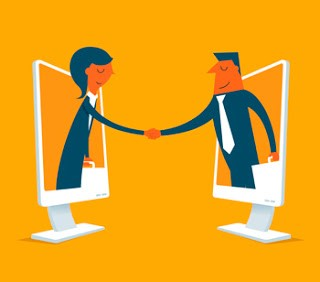 With the coronavirus pandemic, it is an incredibly difficult time for our nation.  It seems as if the world has come to a standstill.  And, in many ways, it has.  We're no longer gathering for family celebrations, religious services, or sporting events.  The news is entirely consumed by virus updates and statistics.  Restaurant dining rooms, shops, and theaters sit empty.  If, however, you're caught by the coronavirus crisis during your divorce, you know that the world shutting down does not necessarily mean life has stopped.  In fact, the stress of the COVID19 pandemic could be adding an additional heavy burden to your already strained relationship. Maybe virtual divorce mediation can provide you with some relief?
Kales & Kales, PLC has adjusted to this new "normal" and our divorce mediation attorneys stand ready to assist you. If you are ready to mediate, we're ready to mediate . . . virtually, that is. Mediation, we have found, is an in-person business. With the advent of teleconferencing, we can meet "in-person" without being physically with you. We've adapted our usual format and are ready to help you reach a divorce settlement agreement with your spouse. What remains from our usual practice is our compassion, innovative solutions, and commitment to professionalism.
We urge everyone to stay home, stay safe, and stay healthy. We're just a virtual divorce mediation session away. Call us at 703-896-7580 or email contactus@kaleslaw.com, and we'll get started.